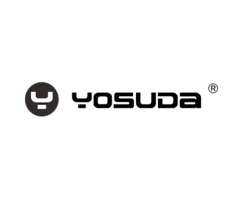 Yosuda Bikes offer everything you need to enjoy a fabulous experience in the comfort of your home. In this selection of the best Yosuda bicycles, you can find out more about their characteristics.
Best Offers Yosuda Bikes
Make Your Resolutions A Reality With Yosuda Bikes
For all those people whose New Year's resolutions include beginning an exercise program for a healthier lifestyle, Yosuda bikes can make that resolution a reality. The Yosuda Company doesn't just think about physical fitness in January; our exercise equipment will have you cycling your way to better muscle tone and weight loss throughout the year. Why bother wasting money with a gym membership in January when the odds are that by February, you'll have lost interest? Why not make the purchase that creates an exercise routine right in your own home? In fact, Yosuda was founded by a man who was determined to find a way for his wife to improve her health by exercising at home.
The People Behind the Yosuda Company
Yosuda company knows the value of health better than someone who has cared for a loved one suffering from illness. That compassion was the inspiration that led Eric Zeng, whose wife had been ill since childhood, to give up his career as a lawyer to become a designer of fitness equipment. He felt that if his wife would be able to exercise regularly, her health could improve. But his wife's deteriorating condition made it impossible for her to leave the home to exercise. Zeng realized that since his wife couldn't leave the house to go to a gym, the gym was going to have to come to her! After she began to use the exercise bike he designed, her physical wellbeing improved thanks to daily at-home exercise. With the improvement of her physical health, her emotional health also benefitted; not only was she healthier, but she was happier as well! Watching his wife's transformation convinced Zeng that what had worked for her would work for others as well.
Family Fitness and Healthy Life: The Yosuda Principle
When the Yongkang Masou Trading Company Ltd. created the Yosuda brand in April 2018, the founders envisioned a way to improve the physical wellbeing of the entire family. Even though Yosuda means "you're the sun dame", our exercise products aren't just for women, but for everyone. A family that includes fitness as part of its lifestyle is a family that enjoys better health. Since the founding of Yosuda, we've continued to develop exercise bikes that reflect our investment in the most advanced technology. The quality and esthetics of Yosuda bikes ensure that our customers will bring home the exercise bike that is going to work best for their fitness needs.
Yosuda Fitness Line: Building A Happier, Healthier World With Yosuda Bikes
The Yosuda fitness line has been launched in the United States and will also be available for purchase in Japan, Europe, and other locations as well. It's not just the quality of our product that has brought us such a loyal following; it's also our unswerving belief in fitness as a philosophy of life. We design high-quality exercise bikes that improve the quality of our customers' lives. We believe that exercise should be a part of your daily routine. Our Yosuda indoor cycling bike stationary model is a popular way to maintain a daily exercise routine at home while you listen to music, watch television, or read your favorite authors. There are seven billion people in the world and Yosuda wants everyone to enjoy better health.
Yosuda Indoor Bike
Yosuda company engineers understand that people are at different levels of fitness and a Yosuda indoor bike is designed to enhance your willingness to maintain an exercise program. Even the most ardent exercise enthusiast might have second thoughts if his or her fitness program means jogging in the rain, or walking in a snowstorm. But with a Yosuda indoor bike, you're not only going to be in better shape, you'll be comfortable and dry while you're achieving that goal! Whether you're a beginner or a seasoned exercise veteran, you'll find a model that suits your needs.
Yosuda Bikes Are Backed By Solid Customer Service
If you need to reach the company, Yosuda Bikes customer service is waiting to help. We're available from 9:00 am to 6:00 pm PST Monday through Friday, except on major holidays.
Buy The Best Yosuda Bike of 2023 on sale
Offer
YOSUDA PRO Magnetic Exercise Bike 350 lbs Weight Capacity - Indoor Cycling Bike Stationary with Comfortable Seat Cushion, Silent Belt Drive
【YOSUDA】Design and produce exercise machines for 20 years. YOSUDA indoor cycling bike has served more than 1,000,000 families. We are so confident this YOSUDA magnetic exercise bike can be your fitness partner.
【350 lbs Weight Capacity】Made of thickened commercial-graded steel pipe, giving this stationary bike a rock solid build. It is for a long-term exercise workout, but not simple products for only a few months' use.
【Hyper-Quiet Magnetic Drive System】We developed the latest technology magnetic system and eliminates noise to our fitness bike, controlling the sound at 20DB even after millions of times workout. No disturbing on working, reading, and sleeping at home.
【Personalized Fit Exercise Bike】This cycle bike with 4-ways adjustable handlebar and seat (inseam height 27-35in) to fit users with different heights. The toe-caged pedals are designed with adjustable straps, fit for different size feet well. All family members can join in the exercise today!
【40 lbs Flywheel with 100 Micro-adjustable Resistance】40 lbs heavy flywheel inspires your potential while cycling, no matter you are beginner or fanatic. Magnetic resistance with 100 micro-adjustable levels, just a simple twist, you can customize your exercise routine like burning calories, lose weight.
Best Rated Exercise Bikes Brands
Summary
Article Name
▷ Yosuda Bikes 2021: A fitness program designed to deliver Health & Happiness
Description
✅ Yosuda Bikes offer everything you need to enjoy a fabulous experience in the comfort of your home. In this selection of the best Yosuda bicycles, ✅ you can find out more about their characteristics. The quality of Yosuda bikes ensures that riders will bring home the bike that is going to work best for their fitness needs. Learn Why ✍
Author
Publisher Name
Publisher Logo