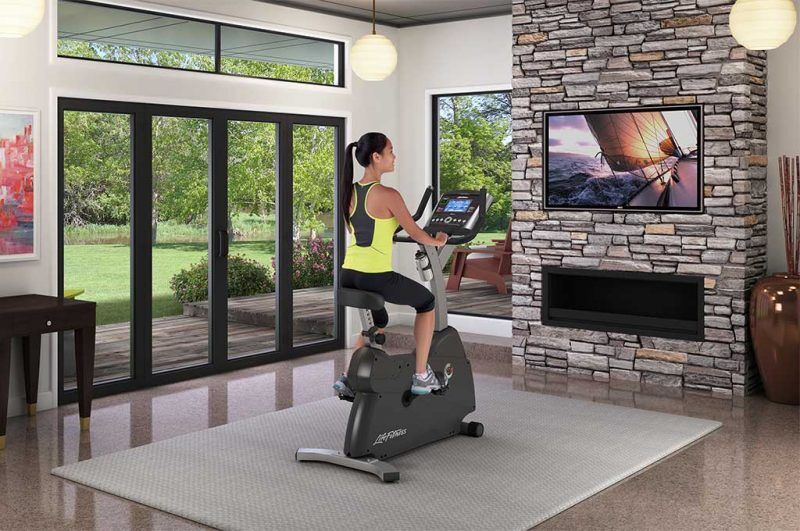 Exercising with a Best Upright Exercise Bike
Upright bikes are more nearly like street bikes. They usually have a typical bicycle seat that sits above the pedals. They usually have a smaller footprint in your home or office floor plan as compared to a recumbent bike. As with most things, this is a bit of a trade-off because the recumbent bikes tend toward more comfortable seating. But don't let that put you off using an upright stationary bike, especially if you intend it to take the place of riding your street or racing bike during inclement weather. An upright bike offers the opportunity for a vigorous workout even when snow, ice, one hundred degree plus outdoor temperatures, or smog make outdoor exercise hazardous to health.
Best Upright Exercise Bikes for Home Use Offers
Characteristics and Benefits of the Upright Bikes
Some of the most common characteristics of the upright stationary bikes are characterized by a bicycle seat positioned over or slightly behind the pedals, in much the same way as a street or racing bike.
The handgrips or handlebars can have several different configurations including a standard set of bike handlebars that are simply there for balance, smart handlebars that measure pulse and heartbeat, handholds positioned on either side of an information console, and even moveable handlebars that provide an upper body workout.
The pedals can be configured in several different ways, but typically they are attached to the sides of a sprocket. The sprocket might turn a chain, a belt or be connected directly to a weighted wheel. The chain or belt might turn a larger wheel that can be adjusted for resistance, a weighted wheel, a wheel with electromagnetic resistance, or a large fan. It should be noted that in most cases, the pedals are not intended to bear the user's weight. If they are not configured for stand-up pedaling, to do so could bend or break the pedals over time.
The seat is usually a bicycle seat. Within that description, however, there are several styles of bicycle seat that provide a range of comfort, just as there are on street or racing bikes. These could include a classic bike seat, a racing bike seat or even that crazy banana seat that was so popular in the seventies. Since most upright exercise bikes are intended for the user to sit on the seat and pedal, the seat comfort could be important for your exercise enjoyment.
Highly rated Upright Bikes Offers
Information Consoles Display
Speed, resistance, distance, time, respiration, pulse, and heart rate are all information that is valuable to you as you exercise. They are used to measure the effectiveness of your exercise session and to help you set goals and plan your exercise time. Even if you primarily use your indoor exercise bike as a pleasant way to keep in shape when you can't get to the out-of-doors, it is useful to your health regimen to be able to track these things.
| # | Preview | Product | Price | |
| --- | --- | --- | --- | --- |
| 1 | | CATEYE, Velo Wireless Bike Computer, Black | $44.95 | See on Amazon |
| 2 | | CATEYE, Velo 9 Wired Bike Computer, Black | $31.95 | See on Amazon |
| 3 | | CATEYE, Velo 7 Wired Bike Computer with Odometer and Speedometer | $29.95 | See on Amazon |
| 4 | | CATEYE, Velo Wireless Plus Bike Computer | $49.95 | See on Amazon |
| 5 | | CATEYE - Velo Wireless Bike Computer (Stealth) | $44.95 | See on Amazon |
| 6 | | CAT EYE - Velo Wireless Bike Computer, Red | $44.95 | See on Amazon |
Console Styles
Like the bikes themselves, the consoles come in a variety of styles and deliver varying amounts of information. They can range from the very simplest of devices, a speedometer and odometer that can tell you how fast you are pedaling and how many "miles" you have ridden, right on up to a beautiful digital display of your simulated terrain with information about your breathing, heart rate, pulse, distance traveled, resistance, and more. Many of the consoles include buttons for switching between planned workout sessions, saved user information, and incentive programs.
Top Rated Upright Exercise Bikes: Extras, Entertainment, and Keeping Up a Routine of Stationery Cycling
Like most exercise programs or machines, top rated upright exercise bikes are only effective for helping you with your goals if it is used as a stationery cycling. Toward that end, those little extras that might not seem like they would mean very much can make a difference. Many of the newer bike designs include a media shelf with a connector that can charge your cell phone, tablet, or mp3 player, or even hold a magazine or small book. Some bikes have a water bottle holder attached to the frame. That might seem like a small thing, but if you are working hard, staying hydrated is important.
If you want to spend a little less on the upright bike, you can create most of these extras using your cell phone or tablet, computer or television. You can have your items close at hand by placing a small table or a chair near the exercise bike. Depending upon the bicycle, the programs and the sensors involved, sometimes it is less expensive to spend a little more on the bike and have all the goodies built in. If you already have a lot of the equipment or if you would prefer to build up your accessories over time, you might prefer to forego the extras, focus on having a good quality bike, and buy the other items separately.
The good news is that there are so many different kinds of bikes and bike companies that there are plenty of choices available to you.
Warranties
As a buyer, you hope that the product you are purchasing is a good one and that it will last a long time. However, even the best manufacturers can sometimes make a defective product. If you have bad luck with a purchase, you really want a good warranty for the item you are buying. Read the information about the specific warranty for each product carefully.
Typical warranties for an upright bike usually include a one or two year warranty for the frame, six months to a year for digital components. Most will include labor, but a few companies only guarantee parts; labor on repairs is extra.
Find the Best Home Exercise Bike: There are Stationary Bikes Types "Out There" for You
Stationary bikes come in a lot of different types and levels. With so many from which to choose, you can get the Best Home Exercise Bike and be able to find the stationary bicycle that will suit your needs, exercise style, and budget. You can use your bicycle for meditation in motion machine, or sign up for one of those televised or online computer groups that allow you to "travel" across a region with your pedal pals. You can read a book or spice up your exercise by pedaling away from marauding dinosaurs or zombies. The important thing is finding the right bike and the right exercise incentive for you.
Best Rated Upright Bikes Brands
Summary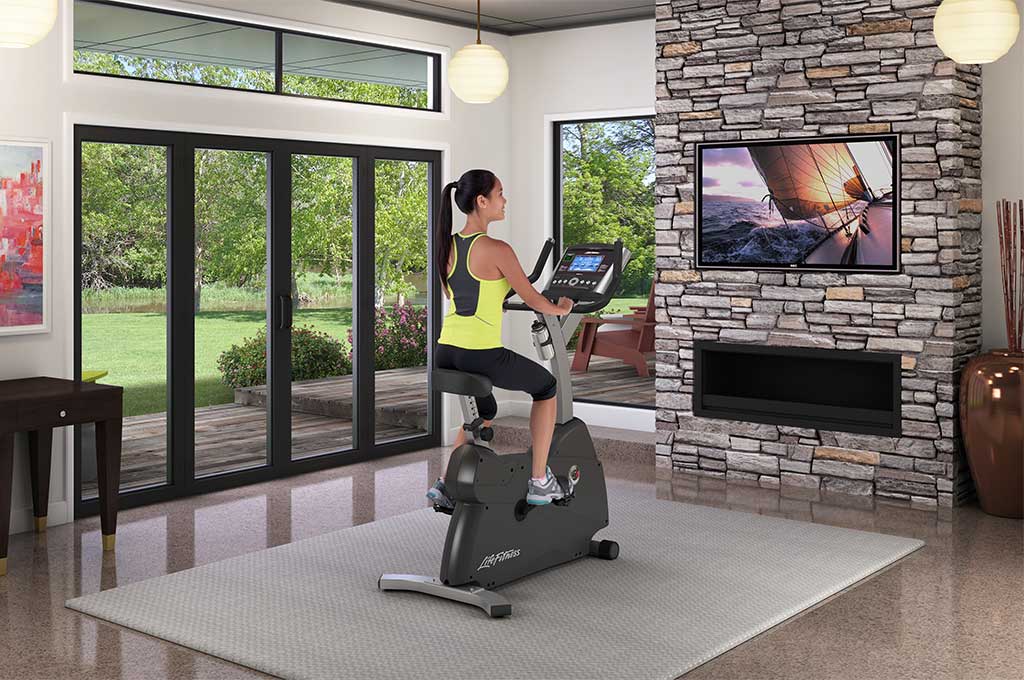 Article Name
🥇 Best Upright Bikes 2022 - Top Rated Stationary Bikes
Description
Upright bikes are more nearly like street bikes. They usually have a typical bicycle seat that sits above the pedals. They usually have a smaller footprint in your home or office floor plan as compared to a recumbent bike. As with most things, this is a bit of a trade-off because the recumbent bikes tend toward more comfortable seating. Read More >>
Author
Exercise Bikes Editorial Team
Publisher Name
Publisher Logo