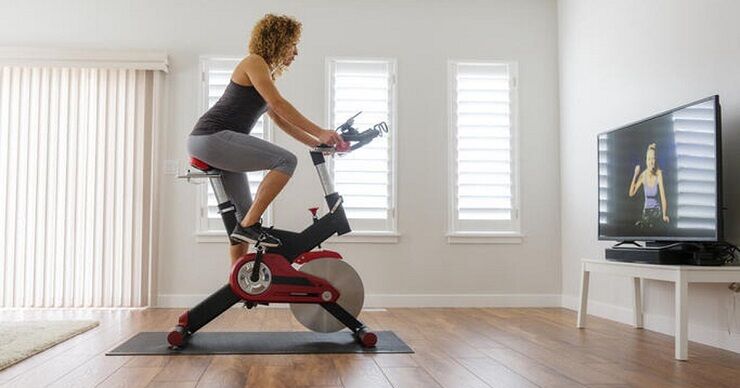 Know What To Look For When Buying Spin Bikes For Home
Spinning classes started a fitness revolution that is still underway, but with a significant difference likely influenced by the COVID19 restrictions that made going to gyms difficult: the trend toward spin bikes for home has inspired a new wave of in-house workouts that support physical fitness on a much more accommodating level.
Spin bikes are not the same as a typical stationary bikes. That's because the flywheel of a spin bike is in the front, separate from the pedals. The flywheel of a spin bike is generally heavier, often more than 30 pounds, giving the spin bike the momentum and resistance that make a rider feel as if he or she is on an outdoor trail. The intensity of the workout appeals to spin bike enthusiasts, and this enthusiasm is why so many people are opting for the spin bike for home route.
There are many different models of spin bikes available today. But before you settle on a particular brand or model, you need to research what features are important when choosing the spin bike that's going to work best for your situation. In this article, we'll provide a solid background of how to select a spin bike for home so that you can embark on a fitness routine that will keep you challenged and engaged.
What To Look For In Spinning Bikes For Home
Regardless of what brand of spinning bike for home you end up choosing for your cardio workout, you'll want to be aware of the different metrics of a spin bike evaluation. There are four basic categories to consider. Spin bikes offer cushioned seats, wide pedals, and padded handlebars. Do you also want fans, guided workouts, and pivoting monitors? Take note of what different spinning bikes offer and what you want for your workout before making your final choice.
Technology
What does the brand offer? Are you looking for a basic spin bike for home or do you want a bike that duplicates the experience of a gym, with live classes accessible by screens that are included with the bike's design? Knowing what you want for your exercise performance will guide you in your choice.
Resistance
There's an impressive range of resistances available in today's spin bikes. Novices and beginners want different levels. Keep in mind that as you continue to challenge yourself in your routine, you may also want a bike that offers increased resistance for future workouts. Know the kind of workout you're seeking.
Support
The bike has to be able to deliver the features that you need in order for you to fulfill your workout goals. Is it stable? Can you pedal at the rate you need to in order to advance in your goals? Does the bike allow for the level of workout that you anticipate?
Material
Is the bike made of high-quality, durable material, so that it will last? Compare materials to see which bikes offer the bike that will last.
Highly Rated Spin Bikes for Home
How To Recognize The Best At Home Spin Bike For You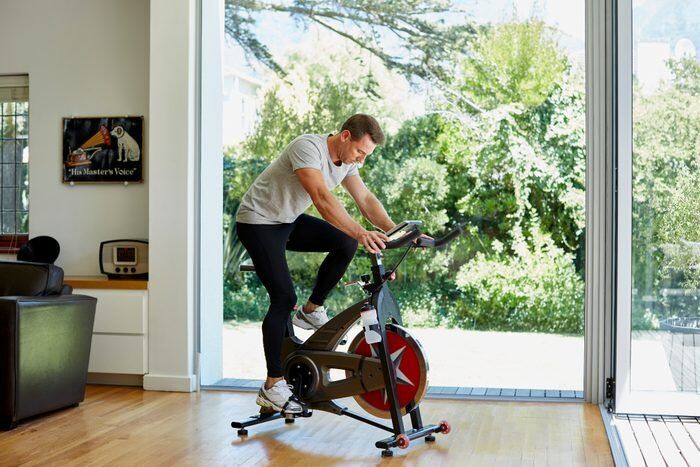 Choosing the best at home spin bike that's best suited for your in-home exercise routine isn't just a matter of evaluating the bike. It means assessing not only your current fitness level but also the level to which you aspire. It means assessing your home space as well to determine where the bike will go. Will you have a designated spot for exercise, or will you need to move the bike after each session? What is the price range that you can afford, and does that price range offer the features that you're looking for?
What Is a Key Factor In Selecting Your Indoor Cycling Exercise Bike?
If you're looking for an indoor cycling exercise bike, you've already come to the realization that cycling is an excellent way of pursuing your cardio health and strength training. You also realize that outdoor riding isn't always feasible: traffic, weather and time can interfere. There's another aspect that needs to be factored into the fitness equation, and that's comfort. According to Anytime Fitness' Anna Mae Tiry, NASM CPT, "Comfort is key." It sounds obvious, but it's true. You're more likely to stick to your regular exercise program if you're comfortable doing so.
Recommended Premium Spin Bikes for Home Offers
What Do Spin Bikes For Home Training Offer
Some best spin bikes for home training offer computerized enhancements that display the distance you've pedaled, RPMs, the time you've been pedaling, and resistance levels. These features let you monitor your progress so that you can set new goals when you've met current ones. These features can optimize your session, but remember that the real test of progress is whether you get on the bike regularly and exercise for a set amount of time consistently.
In order to create a comfortable workout set-up, you may want a bike that allows customization. Does the bike suit your body or are you trying to conform to the dimensions of the bike? Many bikes offer adjustable handlebars and seats. A bike will have a maximum weight level as well. There are also height specifications that could be a factor in your bike-buying decision.
Resistance is at the crux of a spin bike's prowess. Once you achieve success on one resistance level, you're likely to want to increase the difficulty so that the workout continues to challenge you. On the other hand, you may want to ease the difficulty of the ride, which requires lowering the resistance.
If you're a fast and furious cyclist, you'll appreciate the momentum that's offered by a heavier flywheel. That's what keeps the bike stable and weighted down while you're powering ahead. Without that stability, a bike could topple and you could be hurt.
Summary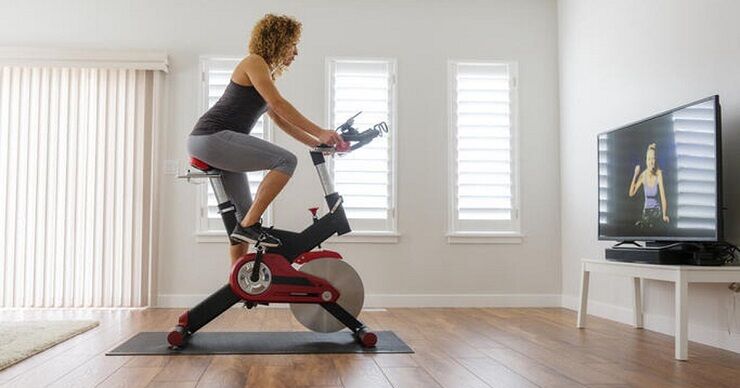 Article Name
▷ Spin Bikes for Home - Best Spinning bikes for home
Description
✅ Spinning classes started a fitness revolution that is still underway, but with a significant difference likely influenced by the COVID19 restrictions that made going to gyms difficult: the trend toward spin bikes for home ✅ has inspired a new wave of in-house workouts that support physical fitness on a much more accommodating level. Read More ✍
Author
Exercise Bikes Editorial Team
Publisher Name
Publisher Logo