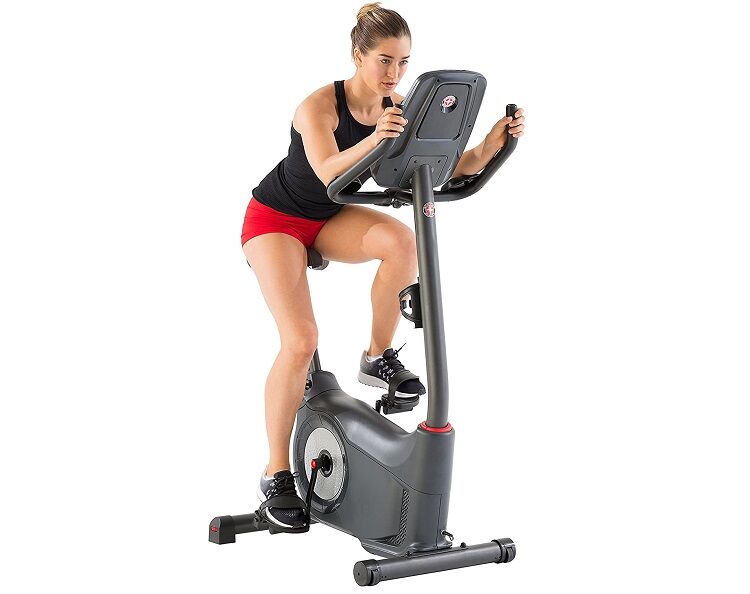 Trust The Schwinn 170 Upright Bike Review When Choosing Your Exercise Equipment
Such is the power of the Schwinn brand that for many, it's not even necessary to read this Schwinn 170 upright bike review. The Schwinn name in bicycles is legendary and every model that Schwinn manufactures adds to the stellar reputation of a company that knows its bikes. The indoor exercise revolution has created a thriving new market for stationary bikes; people who've spent over a year indoors are finding that, even as COVID restrictions ease now, there are a lot of advantages in staying home to work out. Even as you're exercising indoors, the Schwinn 170's Explore the World program takes you beyond the borders of home.
Best Offers Schwinn 170 Upright Bike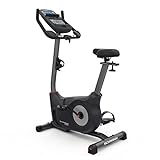 Schwinn Fitness 170 Upright Bike
With enhanced Bluetooth connectivity, users can set, track and monitor progress with popular app-based tracking tools
Explore the world and discover 50plus global routes that auto-adjust in real time to your speed (Explore the World subscription required)
Fully-loaded console with DualTrack blue backlit LCD screens display 29 workout programs
Telemetric heart rate enabled and ergonomically placed contact heart rate sensors
Padded contoured seat with post for easy seat exchange with any clamp and rail bicycle seat
Basic Specs And Features Of The Schwinn 170 Stationary Bike
| | |
| --- | --- |
| Brand | Schwinn |
| Model | Schwinn 170 |
| Resistance | 25 Levels |
| Console display | Dual track two LCD window system |
| Programs | 29 |
| Flywheel | High Inertia Flywheel |
| Assembled Dimensions | 41″ L x 21″ W x n/a H |
| Weight capacity | 300 lbs |
| Adjustable Seat | Yes: Up/ down & Front/ back |
The Schwinn 170 stationary bike measures 41.3 inches in length, 21.4 inches wide, and 55.6 inches high. It will support heights that range from a minimum of 4.6 feet to 6.6 feet; the maximum weight supported is 300 pounds.
If you're familiar with Schwinn bikes, you know that pedal size isn't always their best feature, but a Schwinn 170 upright exercise bike review praises the extra-large size of this model's pedals. You can attach your tablet or iPod to the speakers, stay cooled off with the fan, and make use of the cupholder to stay hydrated.
Explore The World On Your Schwinn 170 Upright Bike Without Leaving Your House

No Schwinn 170 upright bike review would be complete if it failed to mention that this model's fully loaded console comes with DualTrack blue backlit LCD screens. The two displays allow you to track your statistics with one while the other's bars show you what program you're running. If you choose to place a tablet or a book on top of the holder, you'll still be able to see the second display. There are 29 workout programs added to Schwinn 170. With the Explore the World app, you can set your own pace and know that the app will adjust to the speed you choose. You can keep track of your physical performance by tracking your speed, distance, pace, time, heart rate, and calories. Exercise Bikes have moved with the times and the Schwinn 170 upright exercise bike of today combines the timeless benefits of improved health through cycling with technological advantages like enhanced Bluetooth connectivity, 22 workout programs, and free app-based tracking tools. With this model, you can set, track, and monitor your fitness progress through the use of Explore the World and MyFitnessPal,
Upon selecting a program, you have the option of choosing a specific goal: will it be calories this time, or distance, or time? Another feature lets you upload the workout on a USB drive so that you can continue to track your progress online. Available programs can be adjusted so that you maintain a steady heart rate during your workout.
How to use the Schwinn 170 Upright Bike
The Schwinn 170 is pleasant and soundless stationery perfect for indoor cycling cardio workouts. Buyers can download and connect apps such as the Explore the world app to make the riding experience even better.
Schwinn 170 Upright Exercise Bike Moves Within Your Comfort Zone
A Schwinn 170 upright exercise bike concentrates on the basic, tangible facts that cyclists are looking for. However, some of the appealing factors of this bike are entirely subjective. Like its comfort. Billed as the perfect combination of comfort, innovation, and value, the Schwinn 170 upright exercise bike knows that in order for an exercise regimen to gain traction, the workout needs to meet your comfort level. The seat is padded and contoured and if you pull out the knob, you can easily adjust your seat for the angle that's right for you. The ride is designed to be fluid so that you advance steadily toward your fitness goals. Bring the many health benefits of cycling right into your home with the Schwinn 170 Upright Bike. Designed for a fluid, comfortable ride, it moves you quickly towards your goals with 22 workout programs, Bluetooth connectivity, and free app-based tracking tools like the Ride Social App.
Pros and Cons of The Schwinn 170 Exercise Bike

Although the bike comes in for high praise, there are some Schwinn 170 exercise bike reviews that point out minor flaws such as the lightweight of the flywheel, which is only 10 pounds. The display backlight isn't adjustable. There's some question about the accuracy of the heart rate monitor. But these considerations are outweighed by the solid build and attractive design of the model, its comfortable and adjustable seat, Bluetooth connectivity, the 25 levels of magnetic resistance, and of course the 29 workout programs.
Buy it now with this Amazon offer!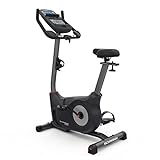 Schwinn Fitness 170 Upright Bike
With enhanced Bluetooth connectivity, users can set, track and monitor progress with popular app-based tracking tools
Explore the world and discover 50plus global routes that auto-adjust in real time to your speed (Explore the World subscription required)
Fully-loaded console with DualTrack blue backlit LCD screens display 29 workout programs
Telemetric heart rate enabled and ergonomically placed contact heart rate sensors
Padded contoured seat with post for easy seat exchange with any clamp and rail bicycle seat
Summary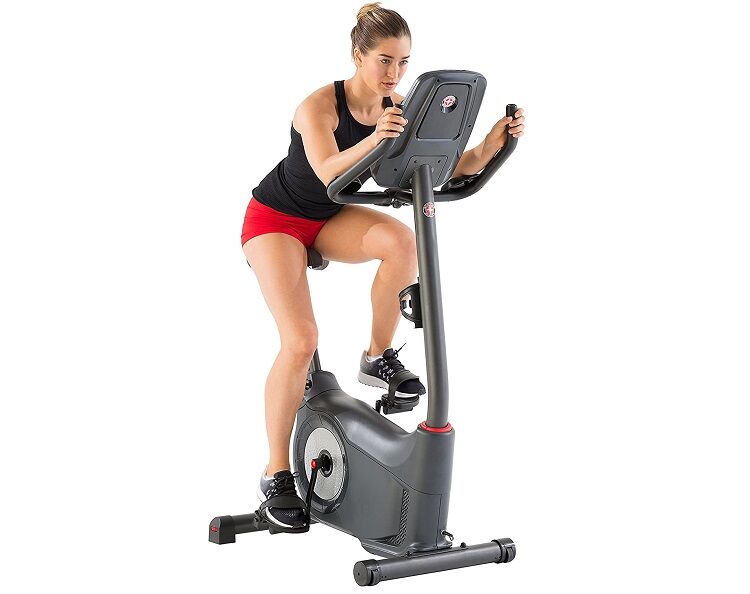 Author Rating





Brand Name
Product Name
Price
Product Availability