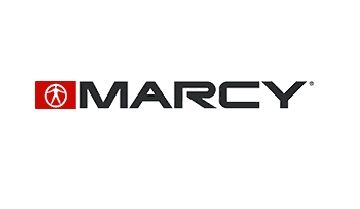 Marcy Bikes: Your Affordable Fitness Option
Marcy Bikes is dedicated to bringing fitness solutions to you at a reasonable cost. Their exercise bikes are built with a focus on strong frames, and functional moving parts with minimum bells and whistles. Because of this dedication, you can obtain a Marcy recumbent bike or a Marcy upright bike at a competitive price.
When you find that you must remain indoors, whether it is because of a safety lockdown or because of the weather, an exercise bike is a great way to get out all that pent up energy. It might not be the same as taking a turn around the neighborhood on your street bike, but you can at least give your muscles a workout.
Best Offers Marcy Pro Bikes
Marcy Exercise Bikes, Track your Cardio Workout
Marcy exercise bikes do have monitors that can help you track calories, resistance, time, and "distance." These are important tools for recording beginning levels of fitness, then setting benchmarks and ultimate fitness goals. On some models, their monitors come pre-loaded with a variety of exercise routines to help enliven your exercise sessions and provide that just-right challenge that you need to push to the next level.
Marcy Stationary Bikes Types
You can choose from many Marcy stationary bikes types. These include the classic upright bike and recumbent bike mentioned earlier. But they also have their Marcy Club Revolution Bike Cycle, a fan cycle with moveable handlebars, the Marcy foldable bike, and even those below-the-desk hideaway peddle exercisers that make it easy to take your cardio routine to the office or on vacation with you.
Nor does Marcy stop their dedication to your fitness with their excellent line of exercise bikes. They maintain a year-round blog, MarcyFitness BlogHome that can help you evaluate other pieces of Marcy home gym equipment. In addition, they cover topics such as the best way to use small equipment, such as small barbells and mini kettle bells in your regular workouts. They even cover nutrition in some of their articles.
If you enjoy introducing a little excitement into your daily workouts, you can always look up a favorite YouTube channel that will have you sweating with the oldies, then chillin' with the cool sounds of healing meditation. Yes, that's right, meditation. You can reach a truly sweet zen spot with a steady cardio workout and gentle music. It is the perfect way to pedal away from your cares.
If you like to introduce some added spice to your workouts, there are several apps, including Zombies! Run! that can be used with your exercise equipment. Or you could simply listen to an audiobook, or even play an online roll-playing game that encourages running and walking.
Marcy Company, More Than Just Bicycles
Marcy company is much more than just Bikes, you can spend more. You can subscribe to year-long fitness programs that go with the fancier exercise bikes, but you will have to look a long time to find exercise bikes that will deliver better basic value than Marcy exercise bikes. Marcy company has focused on strong frames, sturdy pedals, reliable basic monitors, and a variety of styles of equipment to fulfill your exercise goals.
Buy The Marcy Bike of 2023
Marcy Recumbent Exercise Bike with Resistance ME-709
STEP-THROUGH DESIGN – Featuring heavy-duty construction 14-gauge steel tubing with a powder coated finish, the step-through design allows maximum mobility during training for quick mounting and dismounting that is created easier for the knees and back. Please note: This item requires assembly
EIGHT RESISTANCE LEVELS – This stationary bike uses a magnetic resistance mechanism with 8 levels of resistance. The tension knobs control the difficulty to simulate riding on different terrains and customize your workout according to fitness level
EASY-TO-READ COMPUTER SCREEN – The ultra-functional LCD computer screen acts as a odometer and has a sharp panel display that shows time, speed, distance, and calories burned in extra-large numbers for great readability.
COMFORTABLE PADDED SEAT – The equipment has an ergonomically designed saddle furnished with comfortable high-density foam. It features contoured foam-covered handles for extra support of the back and arms to help maintain proper form when exercising.
COUNTERBALANCED PEDALS – Weighted pedals designed to provide maximal foot support while offering ultimate control. This bike is equipped with adjustable foot straps to create the perfect fit for your feet.
Best Rated Exercise Bikes Brands
Summary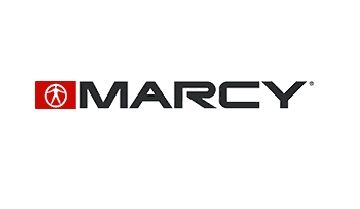 Article Name
▷ Marcy Bikes: Your Affordable Fitness Option
Description
When you ✅ choose one of the Marcy Bikes Types ✅ you're making a selection from the finest and affordable exercise equipment. You can choose from many Marcy stationary bikes types. These include the classic upright bike and recumbent bike mentioned earlier. But they also have their Marcy Club Revolution Bike Cycle, a fan cycle with moveable handlebars, the Marcy foldable bike, and even those below-the-desk hideaway peddle exercisers that make it easy to take your cardio routine to the office or on vacation with you. Read Why ✍
Author
Publisher Name
Publisher Logo