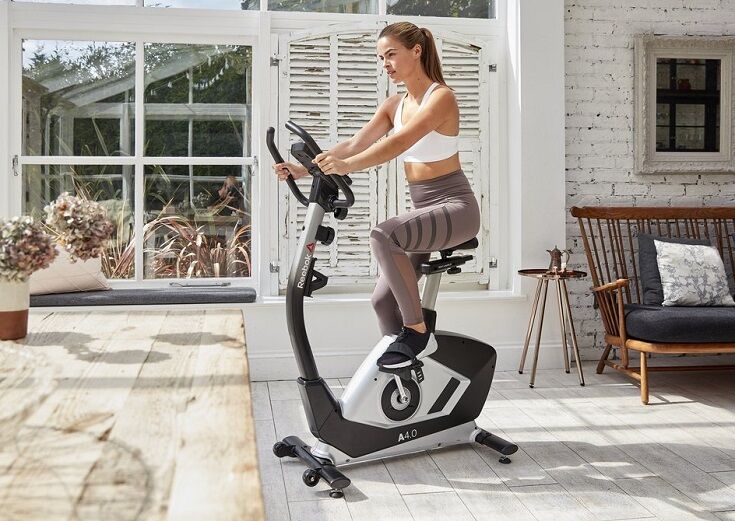 Magnetic Upright Bike
A magnetic upright bike is an excellent thing to have in your home gym equipment. Although they are slightly more expensive than the more traditional bike types, such as those that rely on a heavy flywheel or friction, they are more versatile and less subject to wear. A magnetic upright exercise bike is easy to adjust both locally or via a network connection that is connected to an exercise plan program.
Best Magnetic Exercise Bikes
The best magnetic exercise bikes share characteristics with many other upright bikes. They need to have a sturdy frame, a quiet drive (most magnetic bikes are very quiet), a comfortable seat, and some sort of device that will help keep your feet on the pedals while you are pedaling. Few magnetic bikes are set up for pedaling while standing up, so that is a consideration. Both seat and handlebars should be adjustable to accommodate people of different heights who use the bike or to perfectly adjust the bike for a primary user. The handlebar styles might vary. Some will be stable with sensing devices, others will be mobile, providing an added exercise option for the upper body. In most cases, the handlebars will frame a monitor, or in some cases, a large-size screen. The magnetic resistance feature will function by increasing or decreasing the difficulty an individual will have pedaling the bike. Magnetic resistance has many positive features, but three stand out:
More graduations for setting resistance – frequently as many as 80 options.
Easily programmable, creating options for uphill/downhill riding routines that more closely resemble real-world riding experience.
More durable, and less likely to wear out.
Highly Rated Magnetic Upright Bike
Magnetic Upright Bike
If you subscribe to an exercise regimen, such as Peleton or Zwift, a magnetic upright bike offers flexible connectivity with your programming. Since the bikes often require a powered source to manage the magnetics, it is a short step to add Bluetooth, Wifi, or wired connectivity needed for programmed responses. If the bike includes an onboard large screen, the user's experience can be considerably enhanced, allowing a realistic immersion in various coaching regimens, virtual sharing, or even fictional accounts that have been developed for more interesting exercise activities.
Magnetic Resistance Exercise Bike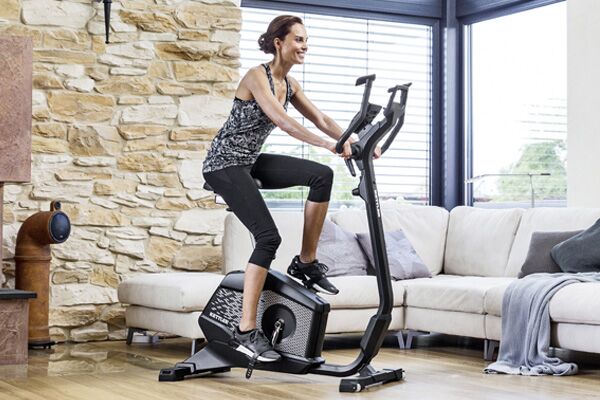 Overall, a magnetic resistance exercise bike offers an exceptional exercise opportunity for most users. Although most such bikes are upright, magnetic resistance is also available in a variety of recumbent exercise bikes. The magnetic resistance creates a better opportunity for different levels of exercise. This makes it just as ideal for the beginner as for the more advanced exerciser or athlete.
Ideal for use with coaching programs, canned exercise programs, or even with semi-recreational exercise fun, magnetic resistance exercise bikes has the ability to enhance user experience.
Considerations When Purchasing a Magnetic Resistance Upright Exercise Bike
In addition to a sturdy bike, there are other things to think about when purchasing a magnetic resistance upright exercise bike. Warranty terms can be an important part of your considerations. Most exercise bikes will have levels of warranty, with the frame receiving the most protection, followed by replacement parts if needed, and finally labor for repairs that are greater than can be managed by home users. Policies on returns or repairs are another area to read the "small print" as it were.
Many exercise bike companies now offer a year's worth of subscriptions to Peleton or similar coaching programs. While these might add to the initial purchase price, such subscriptions can add a great deal to the value of an exercise bike. Coaching and similar support programs can be of great assistance in helping users keep up with their exercise practices. Not every exercise bike user will need such support, but some people find such assistance valuable.
Cost can also be a consideration, but it is not always an indication of value. There are bicycle companies that focus on producing affordable magnetic resistance stationary bikes. These companies might cut corners on peripheral equipment while producing a sturdy, useful product.
Recommended Magnetic Exercise Bikes Offers
In Summary:
An upright exercise bike, that has magnetic resistance can be a valuable tool for achieving your exercise goals. Most are quiet, adjustable, and versatile. Pre-programmed exercise plans or subscription coaching programs are sometimes available with magnetic resistance exercise bikes. Reviews can be helpful, but perhaps more helpful is considering your personal needs and then discovering the bike that matches them.
Summary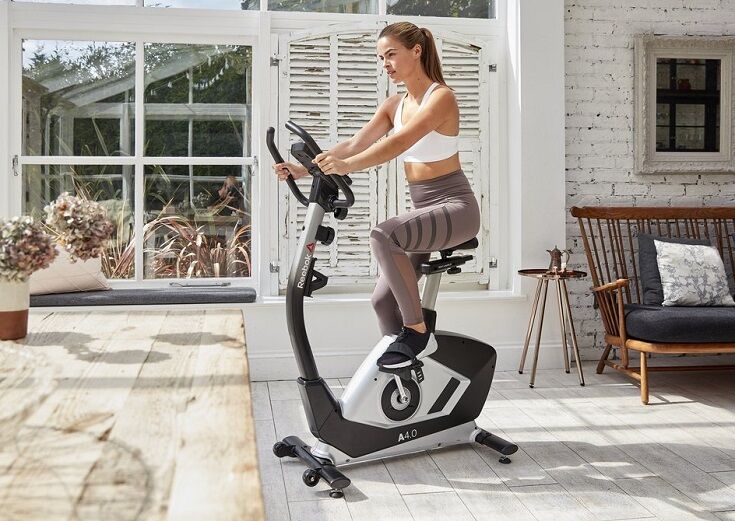 Article Name
▷ Magnetic Upright Bike - Find your Magnetic Exercise Bikes
Description
A ✅ magnetic upright bike is an excellent thing to have in your home gym equipment ✅ Although they are slightly more expensive than the more traditional bike types, such as those that rely on a heavy flywheel or friction, they are more versatile and less subject to wear. A magnetic upright exercise bike is easy to adjust both locally or via a network connection that is connected to an exercise plan program. Read More ✍
Author
Exercise Bikes Editorial Team
Publisher Name
Publisher Logo