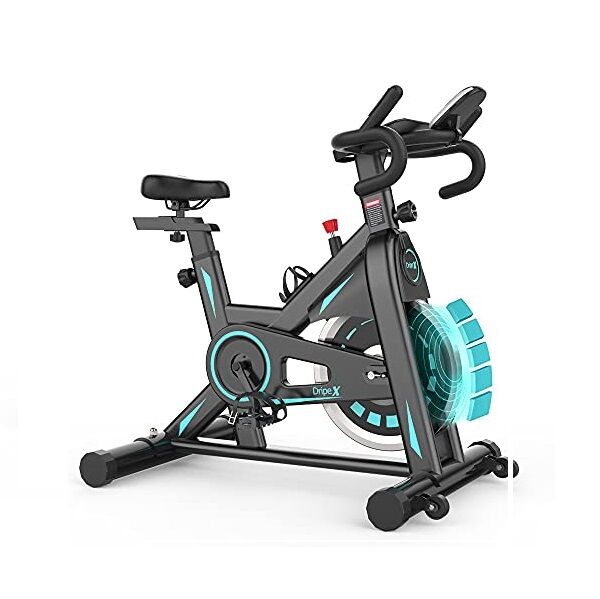 Magnetic spin bikes are where old technology (magnets) can match up with new technology (computers/cell phones/Internet and digital network).
Spin bikes are exercise bicycles that use heavy flywheels to naturally increase resistance. However, even with the heavy flywheel, there is a need for the user to have variable resistance to simulate real street riding and to assist with correctly building muscle and stamina.
Best Magnetic Spin Bikes
The best magnetic spin bikes are whisper quiet, which is a huge plus for users who have a family, roommates, or who live in apartment buildings where the sound insulation is less than adequate.
In addition to being quiet, most of them have around 80 different resistance levels which give them amazing versatility when it comes to creating training programs for your cardio workout. Whether you go it alone, and simply adjust the level as you ride, or whether you have a preloaded program or connect with a live instructor, those 80 levels of resistance make it easy to simulate riding in the real world. This is good news for people who enjoy a story to go with their daily exercise and for those who are interested in some form of serious athletics.
Magnetic Resistance Spin Bike
So, what is it exactly that makes a magnetic resistance spin bike so special? First off, many spin bikes are belt-driven so you lose the clank of the chain. Second, some bikes don't even have a chain, the pedal is directly attached to the flywheel! Third, the magnetic resistance, which is applied to the flywheel, is far easier to adjust than more traditional types of resistance such as felt pads or a small, rubber wheel that is placed against a flywheel that is really an imitation of a street bicycle wheel. That ability to make small changes increases the versatility of training, whether the spin bike is recumbent or upright.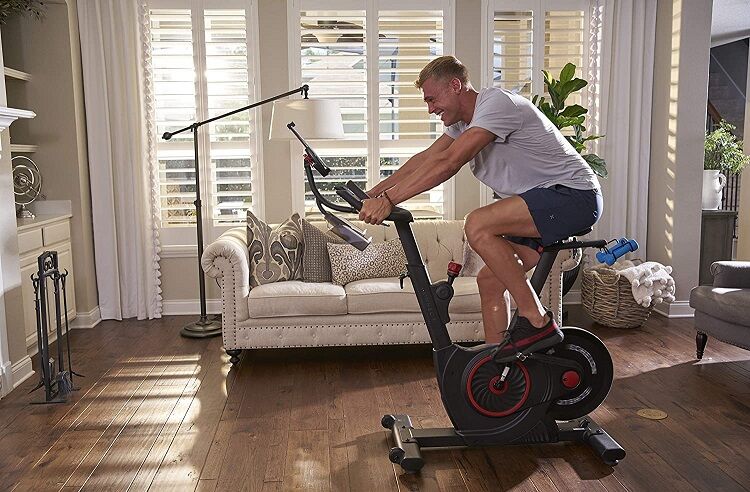 Magnetic Exercise Bike
A magnetic exercise bike is a versatile way to provide a realistic indoor cycling experience without ever leaving your home. There are several ways to do it. You might watch a movie about bicycling across the country and manually change settings to simulate the story you are watching. Or you could purchase an app that would change the settings for you, and allow you to interact with others who are enjoying the same bicycle tour or challenging story. Since the magnets are managed by electricity, it is not at all difficult to program a means of controlling them into your cell phone or tablet.
Highly Rated Magnetic Spin Bikes
Magnetic Resistance Exercise Bike Advantages
So you can easily see that there are advantages to a magnetic resistance exercise bike. The resistance levels can easily be changed. Some magnetic resistance bikes do not even have a belt, they are driven completely by the pedals attached to the flywheel. They have at least 80 different levels of adjustment, which means that if you were pedaling up a hill, the levels of resistance could increase slowly – just as it would if you were pedaling a real bike up a real hill. In addition, it is easy to create a digital connection with a variety of different training programs, most of them being downloadable "buy it once" apps. With that said, magnetic resistance is almost essential for the subscription programs that offer the option of synchronizing your bike's programming with that being used by the instructor.
Recommended Premium Magnetic Spin Bikes Offers
Shopping for a Magnetic Resistance Bike
When you are shopping for a magnetic resistance bike, it is always a good idea to look at the other parts as well as that wonderful, magnetic brake on that lovely heavy-duty flywheel. Pay attention to the warranty on the frame, and to the amount of weight that is recommended for the machine you are admiring. Decide whether you would rather drive the flywheel directly, or have a belt driven machine. For that matter, if you live alone in a home that does not share walls or floors with others, you might even be able to shave a few dollars off the purchase price or add to the durability of the drive by opting for a traditional chain drive.
Absolutely pay attention to the recommended inseam length for any stationary bike, magnetic or otherwise. The correct inseam length makes sure that you can properly straighten your leg while pedaling, and that you do not have your knees up under your chin when the pedal is at its height.
Oh, and speaking of pedals, if you hope to pedal standing up, do check to see if your prospective bike is set up for it. You would hate to ruin a lovely magnetic bike by using it improperly.
Summary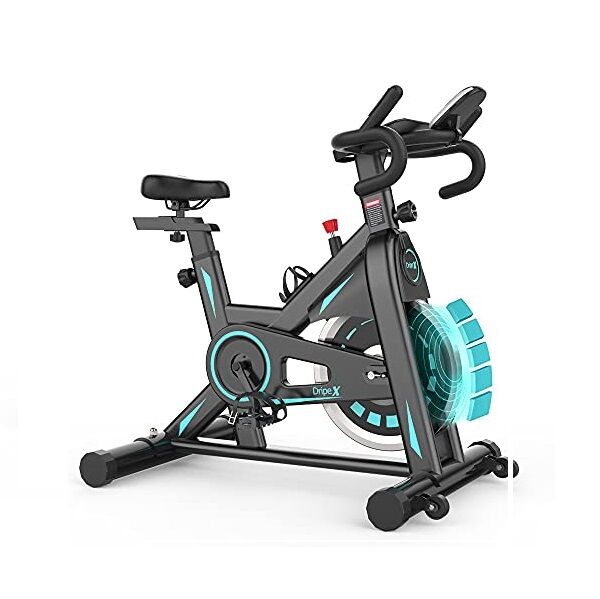 Article Name
▷ Best Magnetic Spin Bikes 2022 - Find your Magnetic Exercise Bike
Description
Magnetic spin bikes are where old technology (magnets) can match up with new technology (computers/cell phones/Internet and digital network). Spin bikes are exercise bicycles that use heavy flywheels to naturally increase resistance. However, even with the heavy flywheel, there is a need for the user to have variable resistance to simulate real street riding and to assist with correctly building muscle and stamina. Read More >
Author
Exercise Bikes Editorial Team
Publisher Name
Publisher Logo