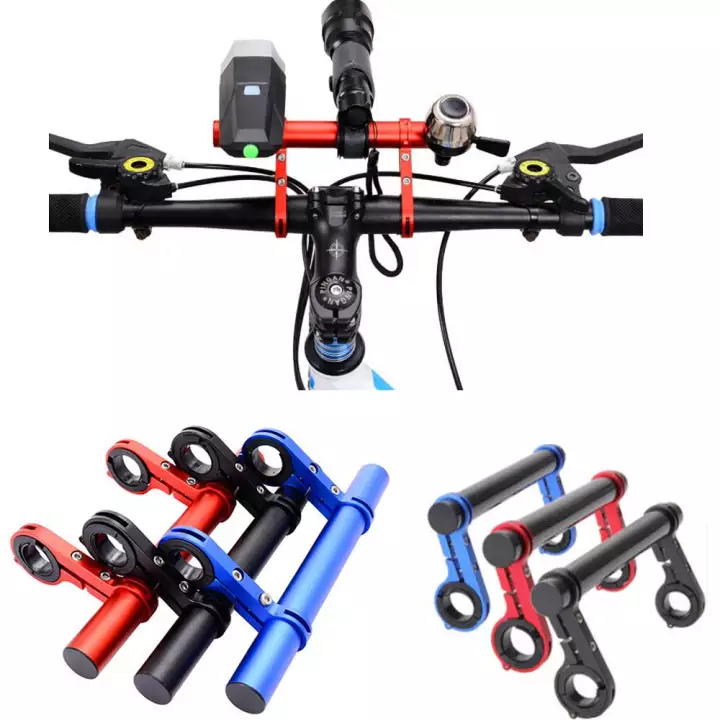 Enhance the Bike Handlebar Space With a Handle Bar Extender
A handle bar extender is a solution for all the things you want to have on hand when riding a bike outdoors, but don't want to have in your pockets, jingling around on your bike overbalancing it, or otherwise causing problems.
Bike Handlebar Extender
A bike handlebar extender isn't a gadget for making your handlebars taller or longer. It is a device that can organize all those small things that you might need, either in the middle of your journey or at its end. These items might include a speedometer/odometer, headlamp, drybag, small snacks, and a water bottle. Inside your drybag you might have your wallet, glasses case, emergency or immediate meds, and keys to a vehicle, home, or temporary residence.
Best Handlebar Extender
You can spend a lot or a little on your best handlebar extender, but there are certain things you will want to know about it before you buy it. These things include:
Sure, the things you want to carry on it are going to add weight to your bike, but some handlebar extenders can add a significant amount of weight to the forward part of your bike. You want the lightest weight extender that will do the job.
On a handlebar extender, spacers are devices that keep the things you place on it from banging or jangling together. While there is a good chance that you want to attach your water bottle to one of the struts on your bike where the weight of the water will balance better, you will still want to keep your dry bag from swinging around and banging into your mini-medkit, or worse yet, knocking your headlamp out of place while you are pedaling. You can create DIY spacers from old bike inner tubes or even from plumbing insulation tubes.
Fastens securely. Whether you spend $5.00 or $50 and up on your handlebar extender, you want it to stay in place. That means that the bolts, clamps, screws or whatever is used to attach the extender to the existing handlebars should hold the extender firmly in place. The last thing you want is to be riding along at dusk and have your headlamp suddenly flop forward and start shining at your tummy button. Regardless of how flat or toned those abs are, they are not what you need to see while you are pedaling along on a cross-country jaunt.
Highly Rated Handlebar Extender
Handle Bar Extension
Using handle bar extension places items you might want in a hurry, such as that super set of sunglasses, where you can get to them easily without having to fumble for them or pull off to the side of the road. If you are going on an extended trip by bicycle, there is a good chance that you might want to have saddlebags that contain things like a small tent, extra clothes, lightweight food items, and your bike repair kit. Why handlebar extension instead of a backpack or fanny pack? There is a good chance you will want those things, too.
Peloton Handlebar Extender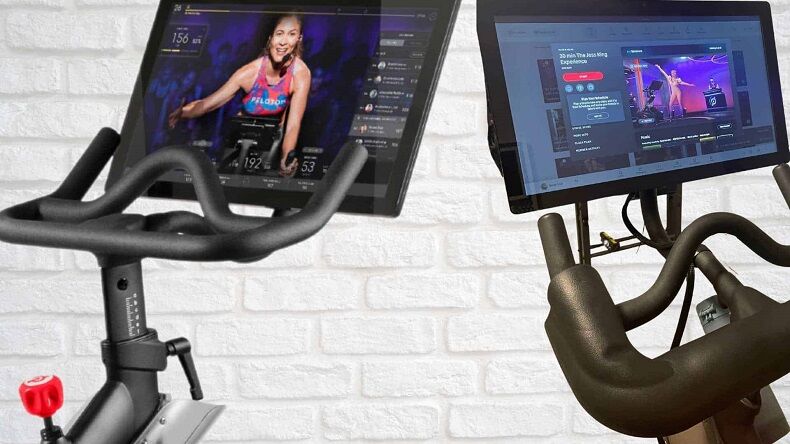 A Peloton handlebar extender can be used on an outdoor bike or it can be attached to your indoor exercise bike. It can be a handy place to place your tablet or phone, or can even be set up to support a large color monitor that will allow you to take those virtual tours in comfort. Like an outdoor bike extender, it can also hold those small items you might want during an exercise session, such as the TV remote, a little something to boost your flagging energy, or a device that takes your personal vitals while comparing them to your exercise efforts.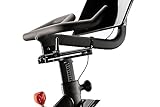 TFD Adjuster, Compatible with Peloton Bikes & Bike+ (Bike Original & Bike Plus), Made in USA - Handlebar Mod Adjusts Handle Bar Position for Any Rider | Black Design - Optimal Peloton Accessories
Enhance Your Cycling: Elevate your Peloton experience with The Universal Adjuster, thoughtfully crafted by the creators of The Pivot by TFD. Designed for Peloton Bike & Bike+ Models, this accessory revolutionizes comfort and performance. Say goodbye to discomfort and embrace a ride tailored perfectly to your body.
Precision Engineering - Limitless Comfort: Unleash the best ride of your life! The Adjuster effortlessly glides up to 3" forward or backward and boasts an additional 1-1/4" adjustment in any direction through its innovative base plate. Lock in your ideal handlebar position with a simple clamp, empowering you to conquer every workout with unbridled confidence. (Peloton bike pictured for visual representation only, not included)
Tailored for Your Peloton Ride: Unlike generic bike risers, The TFD Adjuster is meticulously designed for seamless integration with your Peloton bike(s). Swiftly attach it under your handlebars using the provided fasteners for a hassle-free installation. Attach, fine-tune, and embark on your fitness journey without delay! Embrace the luxury of tailor-made solutions.
Unparalleled Craftsmanship: Elevate your cycling prowess with pro-grade engineering! The Adjuster's robust construction, adorned in sleek black anodized finish, exudes elegance and sturdiness. Its durability surpasses other Peloton bike accessories, promising unwavering performance for years to come. Setting up and adjusting is a breeze—watch our included video instructions for seamless guidance.
Crafted with Care in the USA: Choose quality with a purpose. At Top Form Design, we pledge enduring commitment to our products. Crafted and designed in the picturesque Pacific Northwest, every Adjuster reflects our dedication to excellence. We stand by our creations throughout your ownership journey, ready to address any concerns that arise.
Bicycle Handlebar Extender
In summary, a bicycle handlebar extender, whether added to an outdoor bike or an indoor stationary bike, is a handy place to keep the small items you want quickly at hand. These can be things that you might want when pedaling to your local convenience store or items that will enhance your indoor exercise sessions. Regardless of the purpose, an extender needs to be mounted firmly so that it will not wiggle loose while you are riding your bike. It needs to be appropriately sized for the bicycle or exercise bike to which it is attached, and it should have spacers to keep the items attached to it from banging into each other.
Whether used on an outdoor bike or an indoor exercise bike, a handlebar extender can enhance your cycling experience.
Summary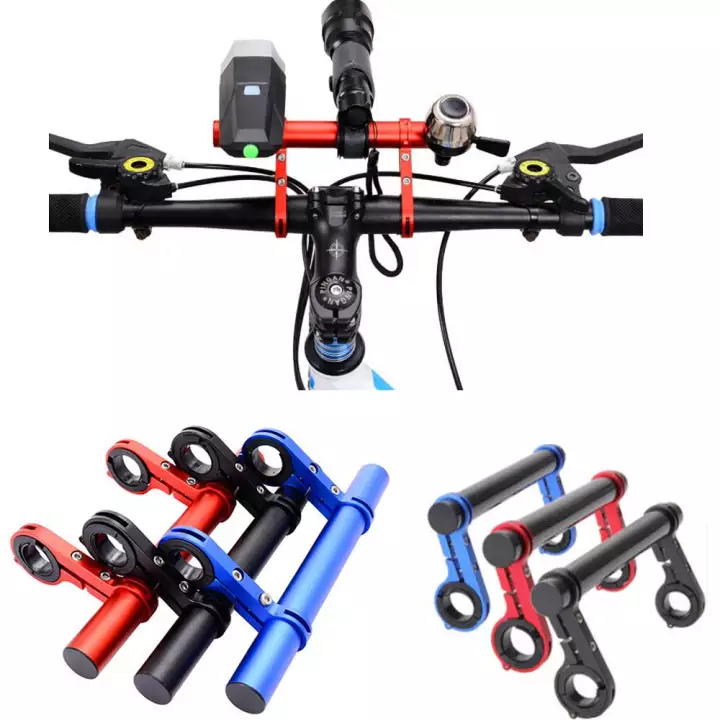 Article Name
▷ Enhance the Bike Handlebar Space With a Handle Bar Extender
Description
A handle bar extender is a solution for all the things you want to have on hand when riding a bike outdoors, but don't want to have in your pockets, jingling around on your bike overbalancing it, or otherwise causing problems. Read More >>
Author
Exercise Bikes Editorial Team
Publisher Name
Publisher Logo