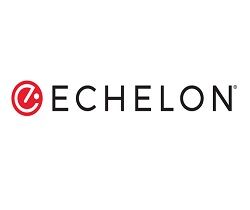 Echelon Exercise Bikes: Modern Concepts Made Better
Echelon exercise bikes have picked up some of the best designs and technology for their Echelon Connect Sport Indoor Exercise Bike design. Features include a coaching subscription that can be rolled into the purchase price of each bike, a compact, stable construction that will stand up to vigorous workouts without devouring large amounts of space in your home or office, and options for low, monthly payments that keep you from sacrificing your budget to stay fit.
Best Offers Echelon Exercise Bikes

Echelon EX-15:
Get back to the basics of exercise with the Echelon EX-15 compact indoor exercise bike. Like all the Echelon bikes, it focuses on having a sturdy frame, comfortable seat, and the option to subscribe to The Echelon fitness program. The flywheel is a little small than some of the other Echelon bikes, weighing around 15 pounds. This is relatively light, but if you are just beginning your exercise journey, the lighter weight can even be a plus. For taller, bigger people the Echelon EX-15 might be a trifle small, but for most users it will provide an economical exercise bike.
Echelon EX3:
A neat, the Echelon EX3, is a compact exercise bike in sporty red and black; just its appearance will help energize your enthusiasm for a workout. It arrives with some assembly required – mostly attaching peripherals. Like the Echelon Ex-15, it has a relatively small footprint. Front mover wheels make it easy to slide it into a corner when not in use. It requires a wall plug, both to get the resistance and to use the app. It does not have a built-in screen but does have a shelf with a charger connection for your phone or tablet. Even without the subscription to the Echelon fitness classes, you can use the "freestyle" selection on the Echelon app. The seat adjusts, not only up and down, but forward and backward, making it easy to adjust it for a perfect fit. The handlebars also adjust. The pedals can be used as standard toe cages, or you can use shoe clips.
Echelon EX5:
The Echelon EX5, is a sturdy bike with all the features found on the Exelon EX3, plus a few more. Designed for serious exercise, it still has that excellent padded seat as well as the on-demand coaching sessions and the option to use the freestyle selection from the Echelon app. Add in specially designed ergonomic handlebars, and you might not want to leave this excellent machine to go veg out on your couch. You will simply focus on the excellent music that goes with your subscription and pedal toward your destiny.
Featured Echelon Fitness Equipment
Despite which Echelon Smart Connect Fitness Bikes you choose, you have to be aware of the rest of Echelon Fitness Equipment. You can be confident that it is planned to bring to you a diversity of options to use toward your physical fitness goals. Echelon fitness equipment and programs are set up for you to use in the best way for your fitness program.
The Echelon System
Echelon understands that it is not always easy to get with the exercise program. That is why their Connect program covers not only their exercise bikes but all their exercise equipment and fitness classes. More than that, they provide an upbeat soundtrack (no elevator music) to make your exercise time enjoyable. You can select the style of music you want and enjoy the newest and best of the genre.
The Echelon Warranty
Echelon warranty offers a 30-day, no questions asked, warranty on all their products. They also provide technical support as well as their exercise subscription, so you are never left all on your own to figure things out.
Buy The Best Echelon Bike 2023
Best Rated Exercise Bikes Brands
Summary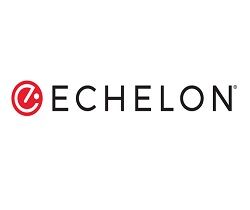 Article Name
Echelon Exercise Bikes: Modern Concepts Made Better | Buyer guide 2023
Description
✅ Echelon exercise bikes ✅ have picked up some of the best designs and technology for their Echelon Connect Sport Indoor Exercise Bike design. Features include a coaching subscription that can be rolled into the purchase price of each bike, a compact, stable construction that will stand up to vigorous workouts without devouring large amounts of space in your home or office, and options for low, monthly payments that keep you from sacrificing your budget to stay fit. Read More ✍
Author
Publisher Name
Publisher Logo