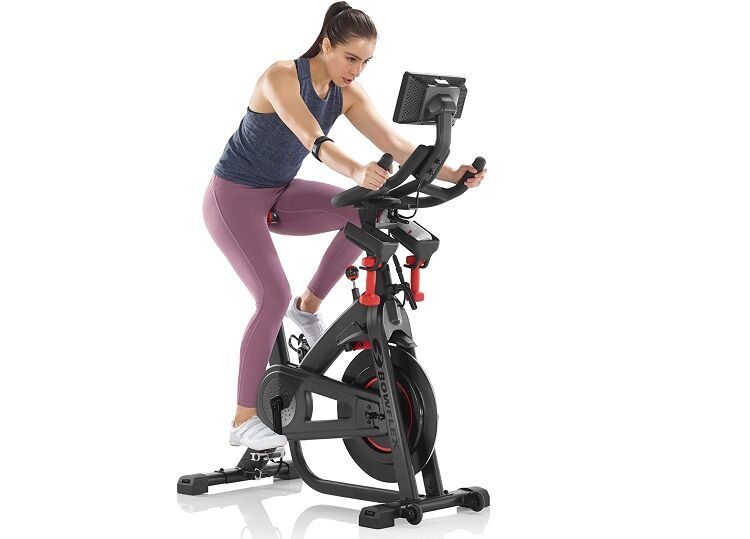 Bowflex C7 Bike
The Bowflex IC Bike Series features the Bowflex C7 bike, the Bowflex Velocore 16 IC, and the Bowflex Velocore 22 IC Bike. In this article, we will be primarily focusing on the Bowflex C7 bike. We are confident that you will see features that are unique to the Bowflex IC bike series, and that are tailored to help you work toward your exercise goals.
Bowflex helps you track metrics, connect to the best coaching programs, and even offers unique exercise features that are not available with most spin bikes.
Bowflex C7 Bike Features, and Specs
| | |
| --- | --- |
| Brand | Bowflex |
| Resistance | Magnetic brake system |
| Resistance control | Manually controlled |
| Flywheel weight | 4.5 kg Hybride HIIT system |
| Supported weight | 330 Lbs. |
| Resistance Levels | 100 |
| Warranty | 3 year, on site |
| Resistance | Magnetic brake system |
| Water bottle holder | Yes, 2x |
Best Offers Bowflex C7 Stationary Bike
C7 Indoor Cycling Bike Features
The C7 indoor cycling bike has the following fantastic features:
Dual-sided pedals
Adjustable seat and handlebars
Bluetooth speakers
7" HD touchscreen display
100 resistance levels
Media Rack
Bluetooth speakers
Two 3-1b dumbbells on the attached rack
Ability to lean
That is an absolutely fantastic list of features. Some of them are more or less standard on most spin bikes, but not all of them. This is an indoor exercise bike that truly attempts to fulfill all your exercise options for reaching personal fitness goals.
Bowflex C7 Screen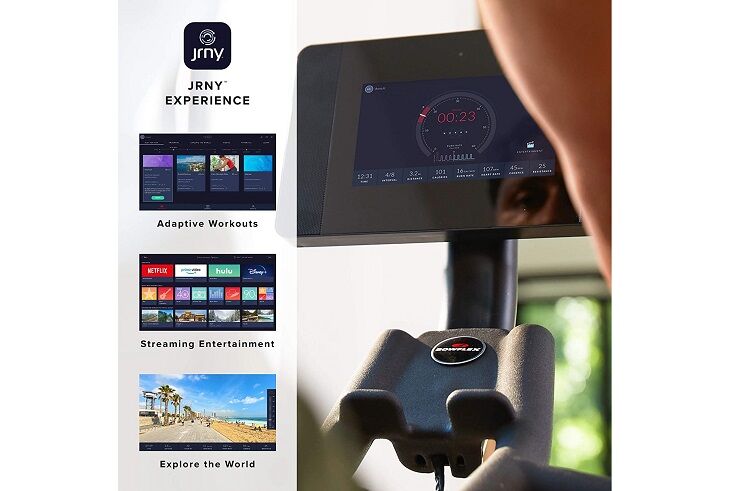 The onboard Bowflex C7 Screen allows adding a subscription to JRNY, formerly Max Intelligence, from Nautilus. Or, if you prefer, you can subscribe to and use third-party programs, such as Peleton or Zwift. You can even turn your exercise time into a fun time by using your touchscreen to play Netflix, Hulu, or other entertainment items while you pedal your way toward your goals.
The Bowflex C7 screen works seamlessly with the Bluetooth speakers to give you a highly satisfactory workout experience. The good sound makes enjoying your particular type of entertainment just that much more satisfying. When you are happy, in the groove so to speak, then your exercise time is just that much more beneficial.
Bowflex C7 Indoor Bike
The Bowflex c7 Indoor bike is a solid, practical way to get in your daily exercise. The 100 magnetic resistance levels mean that it is easy to change resistance levels for a realistic exercise routine. In addition, the magnetic resistance is whisper-quiet, allowing you to get in your workout at any time of day or night without worrying about disturbing the neighbors.
That is unless you decide to crank up your Bluetooth speakers and share your ride with the world. Then you can be certain that everyone will know about your most recent workout or workout entertainment!
Having the dumbbells handy means that you do not even have to get off your bike to engage in upper body routines than can help increase your upper body strength. With all the options available for coaching providers, you can easily select your favorite or the one that best fits your budget.
Integrated programs like this one, especially if you have the exercise bike in your own home, make it easy to set a schedule, create a plan, and even work with professional coaches who can help you get the most out of your exercise time. In our modern busy world, efficiency truly counts when it comes to getting the most out of any sort of program, whether it is exercise or even something you do for fun.
Bowflex Spin Bike
Bowflex does something unique among spin bikes. It will let you adjust your resistance, create routines, and set the levels so that they give you a serious challenge. That is all very cool and is common to most spin bikes. But it does one more thing, a thing that truly sets it apart: you can lean. Leaning lets you emulate taking a fast corner or set the bike so that it seems as if you are pedaling along a steep slope. If you are engaging in a simulated cross-country race, this brings the experience to a whole, new level of enjoyment.
Of course, you do not have to engage in that level of training and probably should not do so all of the time. Coasting along at a steady pace, listening to your favorite tunes, or having a good time with a movie, podcast, or an audiobook also has its merits.
This is beneficial to those who are working on their core strength. It lets you exercise the muscles that would keep you stable on a street bike, emulating the action of an across-country race, and much, much, more. It means that you can get that stomach and back exercise in without having to engage in a different or additional exercise program. Your bike will help you do it all.
Buy it now with this Amazon offer!
Bowflex Featured Deals Offers
Alternative Premium Bikes
Summary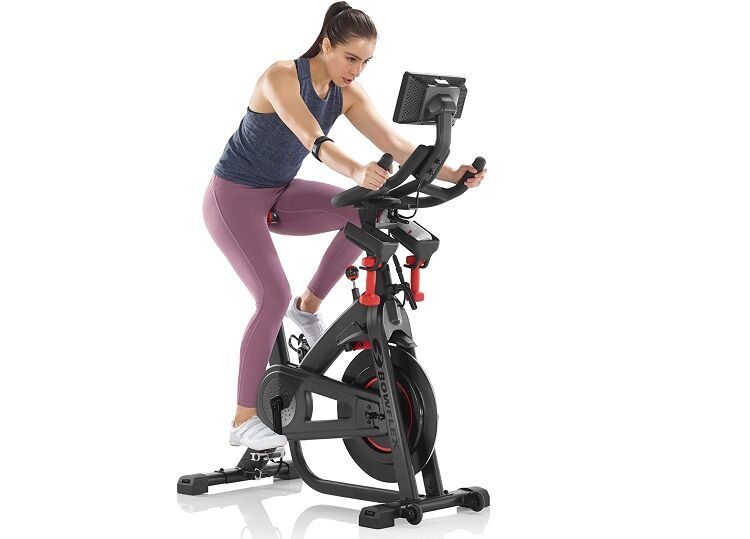 Author Rating





Brand Name
Product Name
Price
Product Availability