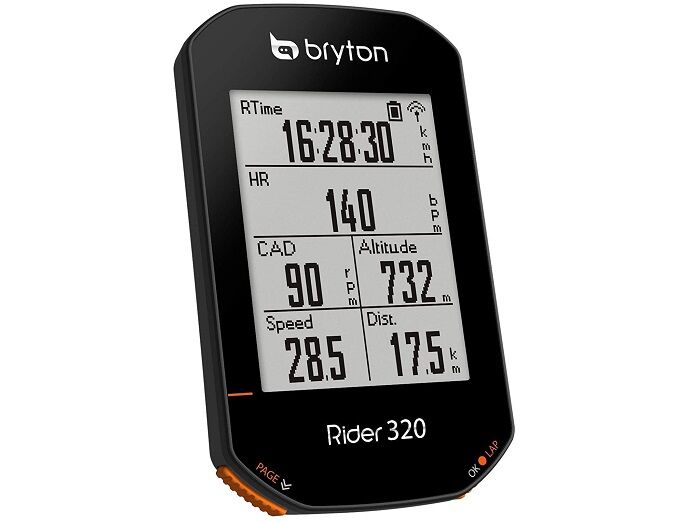 If you are looking for the best rated spin bike computer, then you are probably looking for one that goes a bit beyond the basic "speed, distance, and calories burned" monitor.
A good computer might connect to your spin bike, or it might accept information from a health monitoring device such as a chest belt or neckpiece. Some bike computers are preloaded with generic exercise plans, while others give access to a professional trainer.
More importantly, a best rated spin bike computer can help take your exercise program to the next level by tracking your progress from goal to goal, and perhaps even introducing some options you had not previously considered.
Cycling Computers with Cadence
One of the interesting things that a cycling computer can assist you with is cadence. If you are new to cycling or are simply in the habit of hopping on your exercise bike and pedaling off some frustration, you might be wondering, "What in the world is cadence, and why should I care about it?"
Cadence is the number of revolutions your cycles pedals make in one minute. You can discover this by counting them yourself, or you can have your cycling computer count them for you. Some cycling articles will talk about the big gears vs. the little gears. If you have not done a lot of actual bicycling, this could be confusing, so let's do a pull-out discussion of what is and how it works.
If you are riding a three-speed bike, you have three gears. If you are pedaling in a flat area, you are likely to want a middle gear; if you are going downhill, and high gear might be comfortable, but if you are pedaling uphill you will want a low gear. The high gear will give a lot of distance per revolution but requires a harder push on the pedals. A low gear will require more revolutions to gain the same distance but will be easier on ankles and knees, requiring less muscular effort.
A good bike computer can measure that for you and can help you simulate long-distance travel, uphill and downhill efforts on a stationary bike. This improves your stamina over time and resists the automatic tendency to pedal harder instead of switching gears.
Here are four Indoor Bike Computers List for your consideration:
1/ Bryton Rider 320E: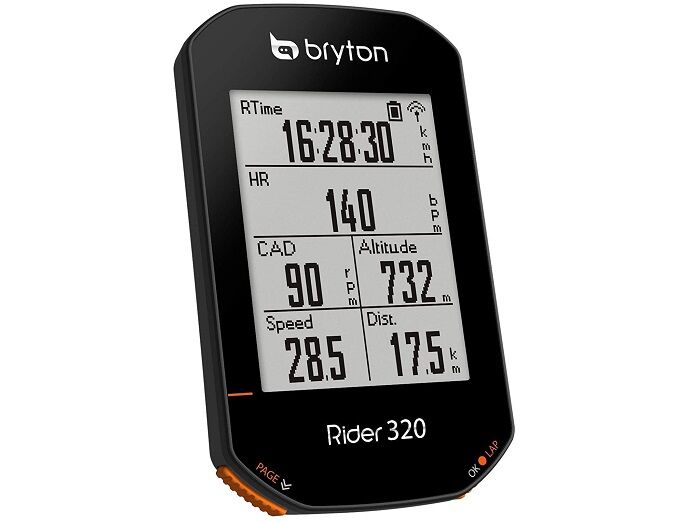 Bryton Rider 320E GPS Bike / Cycling Computer is actually set up for use with a street bike, and it has some pretty cool options, including the amount of pressure your right foot is providing vs. your left. It easily interfaces with third-party applications to connect to your exercise bike and give you the same great info. Best Offer Here >
Offer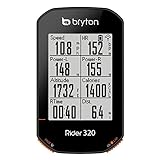 2/ Garmin Edge 130 Plus: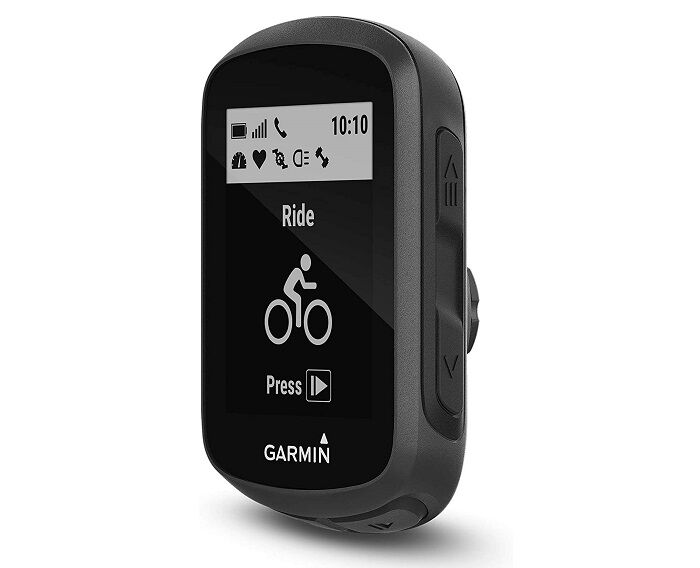 Garmin Edge 130 Plus is already set up to swap from outdoor riding to indoor, and even transfer information from one to another. It coordinates information such as heart rate with bike performance. In addition, it has GPS map directions, as well and incident reporting and tracking so that family members do not worry. Best Offer Here >
Offer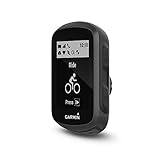 Garmin Edge® 130 Plus, GPS Cycling/Bike Computer, Download Structure Workouts, ClimbPro Pacing Guidance and More (010-02385-00), Black
Simplified, rugged design with 1.8" display that's crisp and easy to read in sunlight or low-light conditions
Get training guidance by syncing structured indoor or outdoor workouts to your device from the Garmin Connect app or other apps, including TrainingPeaks and TrainerRoad
Improve your fitness with dynamic performance insights such as VO2 max and heart rate (when paired with a compatible heart rate monitor), and manage your efforts during tough ascents with the ClimbPro feature
Know where you've been, where you're headed and how to get back to start with turn prompts and a breadcrumb map
Cycling awareness features give loved ones peace of mind; get incident detection and assistance — which both send your real-time location to emergency contacts (when paired with a compatible heart rate monitor)
3/ Spinning BIO Heart-Rate: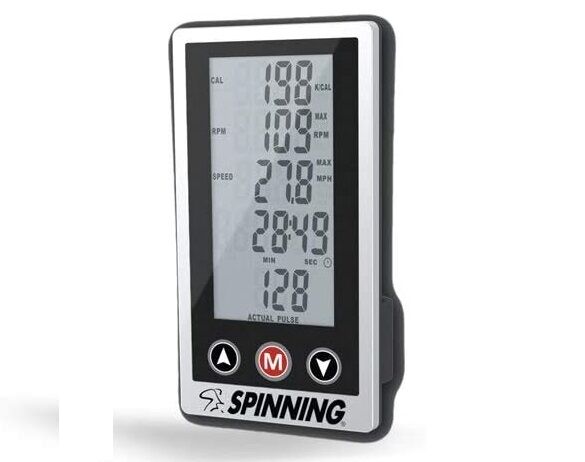 The Spinning BIO Heart-Rate Wireless Computer for Indoor Cycling Spin Bikes is rather specialized. It is manufactured to interface with Spinning brand exercise bikes and focuses on matching bio-med information with activities on the bike. Perfect for cardiovascular exercise or recovery from injury, as well as your ordinary daily fitness routine. Best Offer Here >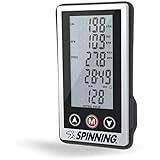 Spinning BIO Heart-Rate Wireless Computer for Indoor Cycling Spin Bikes
Heart Rate Monitor: The cycling heart rate monitor features a strap coded specifically for each individual computer.
Easy Installation: Adapter fits only Spinning brand bikes.
Wireless Cadence Sensor: Each purchase comes with a cadence sensor for accurate tracking of revolutions per minute.
Automatic Start/Stop: The monitor automatically starts when exercise begins and turns off 4 minutes after exercise stops.
Countdown Timer: Can be set for distance or time.
4/ CAT EYE Strada Wireless Bike Computer:
This one is set up specifically to work with a street bike. In fact, it is calibrated so you can switch from one bike to another, and record up to two trips. It has the usual statistical information, without the extra information offered by the Garmin Edge. Best Offer Here >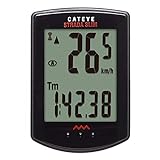 CATEYE, Strada Wireless Bike Computer
All your favorite stats: Check your current, max, and average speed, total distance, two trip distances, elapsed time, pace arrow, and clock.
Save your miles: With the option to manually set the odometer after a battery change, you don't have to lose those hard-earned miles.
Only the data you want: Customize your display to show the data you want to see and hide the rest.
Switch between bikes: Riding home from work at 5 and hitting the trail at 6? Program both bikes into your CatEye computer to easily switch gears.
Auto start/stop: Caught at a red light? Grabbing coffee? Don't sweat the small stops. Your CatEye computer knows when you've stopped and stops counting time and averaging speed.
Best Rated Spin Bike Computer Summery
A best rated spin bike computer can improve your use of your bicycle exercise time. Stationary bike accessories, like a cycling computer with cadence or any indoor bike computer, can do a good job of helping simulate outdoor activities, while an outdoor bike computer can make your cycle time more effective and perhaps even a little safer.
Summary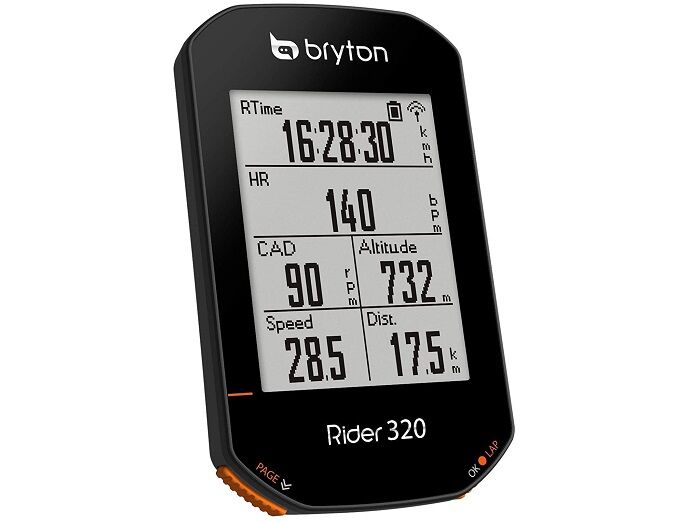 Article Name
▷ Best Rated Spin Bike Computer 2021- List & Buyer Guide
Description
If you are looking for the ✅ best rated spin bike computer ✅ then you are probably looking for one that goes a bit beyond the basic "speed, distance, and calories burned" monitor. A good computer might connect to your spin bike, or it might accept information from a health monitoring device such as a chest belt or neckpiece. Some bike computers are preloaded with generic exercise plans, while others give access to a professional trainer. Read More ✍
Author
Exercise Bikes Editorial Team
Publisher Name
Publisher Logo